Plumbing problems? Call the expert, do not attempt by yourself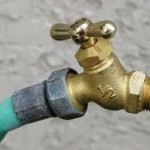 An expert is someone who not only has the required knowledge but one who works on at a daily basis and cannot be replaced. The next time you encounter plumbing problems, do not hesitate to call professional plumbers for help. Most people think that they can do away with the need of expertise but that would be so foolish. The work that the experts does, is hard to be replace and any imitation can result in big losses.
People buy plumbing tools kit so that they need not depend on nay help for the smallest of work. There is nothing wrong in it as most experts themselves advise people to do so. But what starts as a small problem can turn into a disaster before one realises. Not every problem that seems small is easy, it could be a big problem in disguise. So, if ever in doubt about starting to do it by yourself, stop and think over again. The problem can exaggerate if not handled with care and the damage caused might cost big. It is better to get help of professional plumbers in the first place to avoid damage and expenses thereby.
Plumbing tools come with a user manual which acts a do- it- by- yourself guide. Most start off well, but are stuck half way and are clueless of what needs to be done further. Such half finished work can be more troubling and if done on the wrong track, expect more trouble. Certified professional plumbers are the ones to be trusted for quality assured and timely work. Experts these days offer services which are just a phone call away. The other way would be to find them via online search results.