Commercial plumbing, different from other types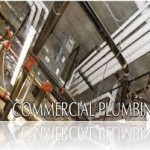 Everything that ever became big started out small. Starting one's own business is no different. Small budget is pretty normal for an entrepreneur on a start. This would mean that one has to compromise on something or the other. People usually avoid professional help wherever needed and try do it on their own. This if done for plumbing services can do more harm than good. Any wrong doing can result in inevitable expenses. To avoid troubles, better way is to avail of commercial plumbing services at the first place.
People fail to realise that commercial plumbing is different from the residential type and the requirements differ. And this is where most of the do-it-yourself kind of people go wrong. Plumbing for commercial business needs to follow certain regulations laid down by civic authorities and the professionals are aware of such. Problems can erupt if any rule is not adhered to and no one wishes for troubles at the start. Expert help would ensure quality assurance and the work that lasts long enough to least bother about plumbing issues.
Plumbing if ill handled can result in faulty leaky pipes. The water wastage and the bad stench from the pipes can be more troubling. Letting the experts handle plumbing gives one the freedom of concentrating on other important issues needing attention. Choosing the right services is essential as plumbing is something that needs attention and and is hard to ignore. Contact the trusted commercial plumbing experts who have been in the field for long. The feedbacks from customers does say it all about their good work. Decide for what suits your budget and needs.