Know These Red Flags When Selecting Plumbing Services in Altamonte Springs FL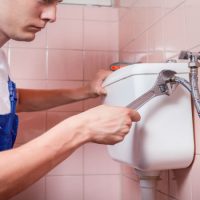 If you are looking to gamble with professionals, plumbers aren't a good idea. Shoddy plumbing services can make your life and house a hellhole. Take your time when hiring plumbing services Altamonte Springs FL. We have outlined and discussed some common red flags to look out for during the hiring process.
Unlicensed and uninsured plumbers
It takes one tiny mistake to find yourself responsible for additional costs of physical injuries or property damage during the contracting period with a plumber. Therefore, it's essential to check if your prospective plumber has valid insurance and licensing papers.
Inadequate and incorrect use of tools
Professional Plumbing Services in Altamonte Springs FL take their jobs seriously. This includes investing in good and up-to-date tools for the plumbing job. Take note of the kind of tools and techniques the prospective plumber plans to use for your project.
Money matters
The cost of your plumbing project is a critical factor in determining if your prospective plumber is the right personnel for the job. Be cautious of plumbing services Altamonte Springs FL that demand for money upfront even before commencing the tasks. It's okay to ask for a down payment, but turn down any plumbers requesting for all the cash upfront. Also, a good plumber will examine the scope of the project before giving you a quotation.
Be on the look-out for these common red flags to avoid being scammed. Check out more of our services here at servicemasterplumbing.com. We will help you to the best of our abilities.