5 Ways to Get Sewer Cleaning Services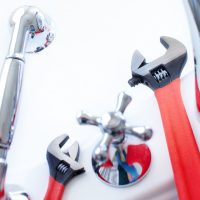 Repairs keep your sewer lines in excellent working condition. If you've got leaks or suspect extensive damage, look for pros to deal with the problem. Whether it involves clearing up blockage or replacing damaged portions of your pipes, finding the right firm is a must. Here are hiring pointers to live by.
Start with research
Skipping the research is the worst move you can make. Going online and picking out the first firm you find isn't enough, not if you want quality options and service quality. Do your homework and put together a list of reliable
Look at the service lineup
Pick a firm that offers nearly all or most of the services you need. That typically includes sewer cleaning, drain cleaning, blockage removal, and more. Hiring the same firm for all those services will save you coordination work and effort.
Consider the reputation
Look for firms with an excellent reputation. Ask around. Do any of your friends or neighbors use the firm's services? Talk to them about their experience.
Ask for a quote
Find out how much the work will cost. Send a request to the firm for their sewer repair in Prince William County. If you aren't clear about the services that the quote covers, ask. Think about adjusting your budget to accommodate those requests.
Look for emergency services
Problems caused by clogged sewer lines can happen at any time. If you've already hired a sewer cleaning service in the past and you're happy with their service, check if they offer emergency cleaning too. That saves you the time and energy you need to find a different sewer cleaning contractor. You can dial the firm's numbers and request for immediate help.
Find the right firm for your sewer repair needs. Call Freedom Plumbers for sewer repair in Prince William County.